How Robin became an intern at RevControl…
Currently, Robin studies International Hotel Management at Breda University of Applied Sciences: "I have been interested in Revenue Management for a while. During my minor Asset & Demand Management I became inspired to discover it in depth." RevControl's Director of Operations, Edwin Leenheer, was guest lecturer during the Revenue Management part of the course: "Edwin gave us the challenge to determine the best revenue strategy for a hotel. Based on real anonymised data, by using RevControl of course! After successfully finishing the assignment, I wanted to experience revenue management from a software point of view. For instance, how does an RMS connect to a PMS? Or a channel manager? And how does it fit in the daily tasks of a hotelier? Luckily for me, RevControl offered an internship." The perfect way for Robin to get a taste of the real deal!
What is NetRevPar and what makes it so fascinating?
Robin's research focuses on whether NetRevPar would be a valuable addition to RevControl's features: "The research question came from RevControl's users. RevPar is the most important KPI for hoteliers. It shows how much revenue is generated per available room. However, the costs per available room are not included. NetRevPar is RevPar minus the costs." Hoteliers are very curious to see this part in an RMS, but the concept is very complex. Costs differ per hotel, per channel and even per period: "It is a challenge to come up with one formula that determines NetRevPar. For instance, city taxes are hardly ever the same, travel agencies all charge different fees and hotels receive bookings through their own website as well. Hoteliers are often aware of how much money is spent, but not of the exact costs per channel." Is this even possible? That is the question Robin aims to answer during his internship.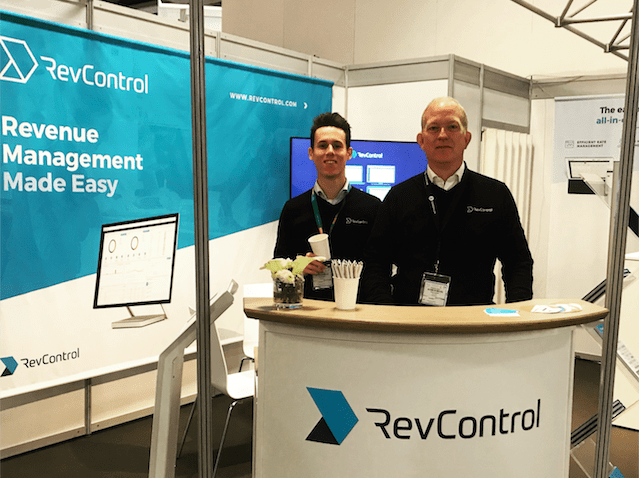 So far, responses are mixed
Robin is interviewing individual hotels and hotel chains. So far, responses are mixed: "The costs hoteliers want to include vary! For example, some even want to include their company vehicle costs. I knew it would be complex, but I discovered there is much more to it than I thought!" Robin's true 'baptism of fire' at RevControl was this year's ITB in Berlin: "Within a month I was presenting RevControl to hospitality experts from all over the world. Being a student, I felt honored to join the team. It has been extremely impressive, interesting and fun!" As it was the first time RevControl joined the ITB with a stand, we can relate to the overwhelming feeling. Besides working on his research project, Robin participates in all of RevControl's activities: "I join weekly meetings, sales appointments, and I even provided a user-training myself! I truly feel part of the company." In a few years, Robin sees himself as an all-round sales representative. We can see that happening as well.