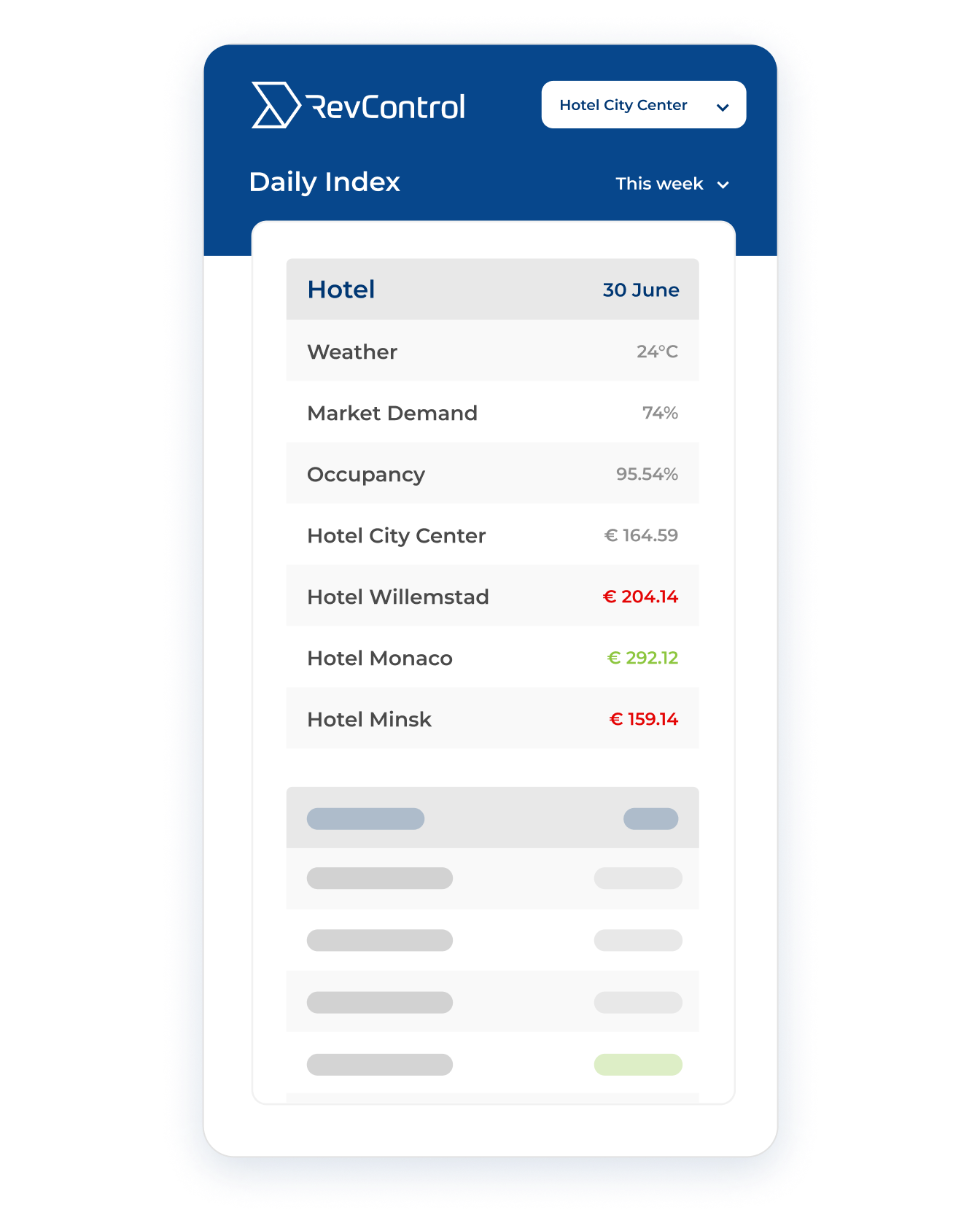 Track and analyse competitor rates up to 365 days in advance
Check your rate parity in a central overview
Have an insight in competitor rate history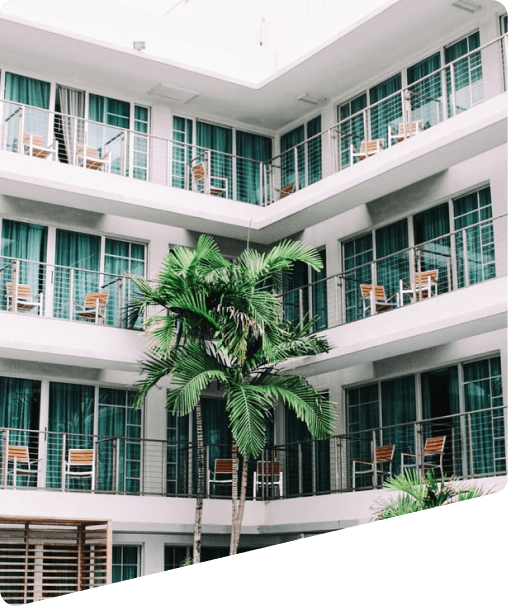 Track Competitor Rates
Track competitor pricing in the daily index report. For every competitor, the rates are shopped up to 365 days ahead. Say goodbye to browsing online travel agencies manually to check your competitor prices. Change your filter settings to switch between different rate types and meal plans. Recently adjusted competitor rates are highlighted to get a clear overview of the market dynamics.
Check your Rate Parity
The optional Rate Parity Check extracts your rates from various online travel agencies. Easily check if your rates are in parity in one simple to read report. It is even possible to filter between the different rate types and meal plans. The rates with a minimum length of stay restriction can also be filtered and compared to the rates on various booking platforms.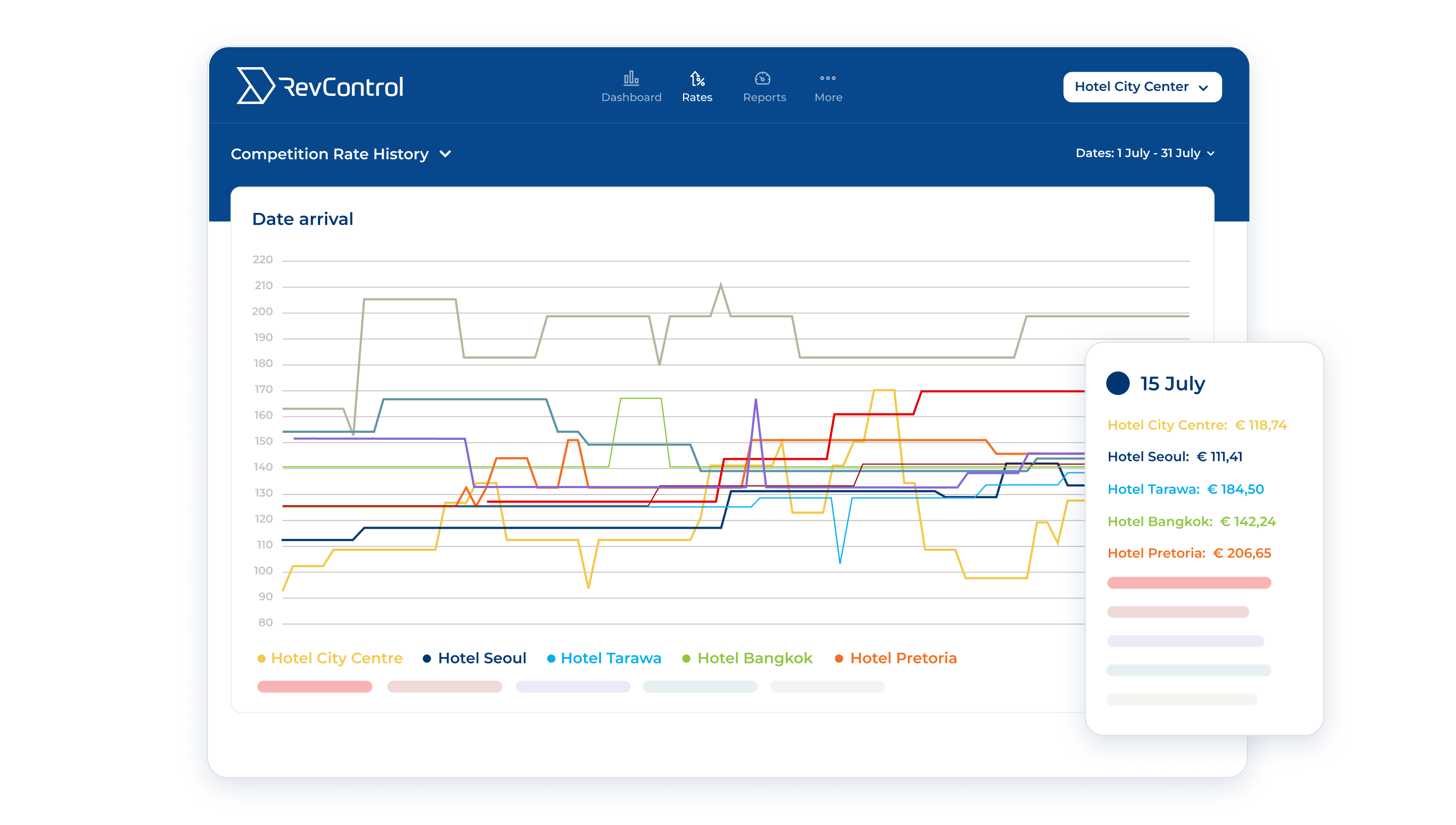 Competition rate history
Have you ever wondered what your competitors have done with their rates for a particular date? RevControl saves all rate history to gain insight in how the market evolved in anticipation of the arrival date. The graph makes it possible to look back 3 months in time. All the lines can be actively adjusted according to wish, simply click a hotel to disable or enable it in the chart.
FAQ
How often are competitor rates updated?
Although it is possible to shop more frequently, two times per day is the standard that we apply for most hotels.
For hotels that want to shop competitor rates multiple times per day, live rate shopping can be used.
Why does RevControl not shop rates from our proprietary website?
The rate shopping is done at the same place where the guest shops in the process of booking a hotel.
It is also possible that other conditions apply on proprietary websites. This makes it difficult to compare these rates.
Can events also be shopped automatically to RevControl?
It is possible to automatically import events to Revcontrol.
This is can be done with the use of an extra option at our rate shopping supplier.
Does RevControl use different competitor rates? (E.g. including/excluding breakfast)
Selective rate shopping allows us to always compare the right room types and price restrictions.
This way we avoid comparing apples to oranges.