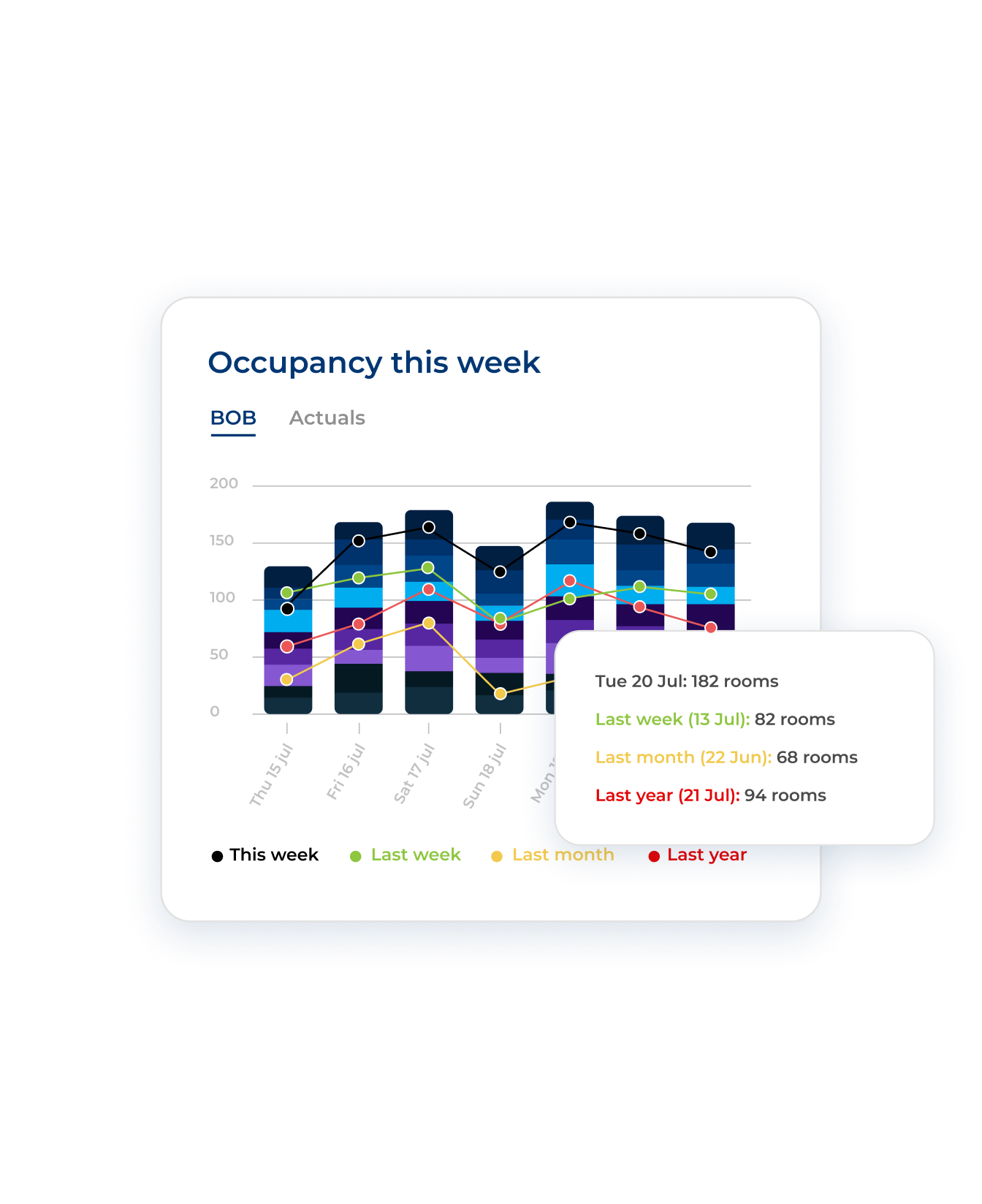 Extensive data reporting presented in tables and graphs.
Compare today's numbers to last year's final results, historical data and your budget.
Analyse current data with a direct connection to the PMS.
Multi-property
RevControl is perfectly suitable for centralised revenue management in hotel groups. With our specific dashboard, reports and analytics for multi-property use you can keep track of the performance of all your properties in one place.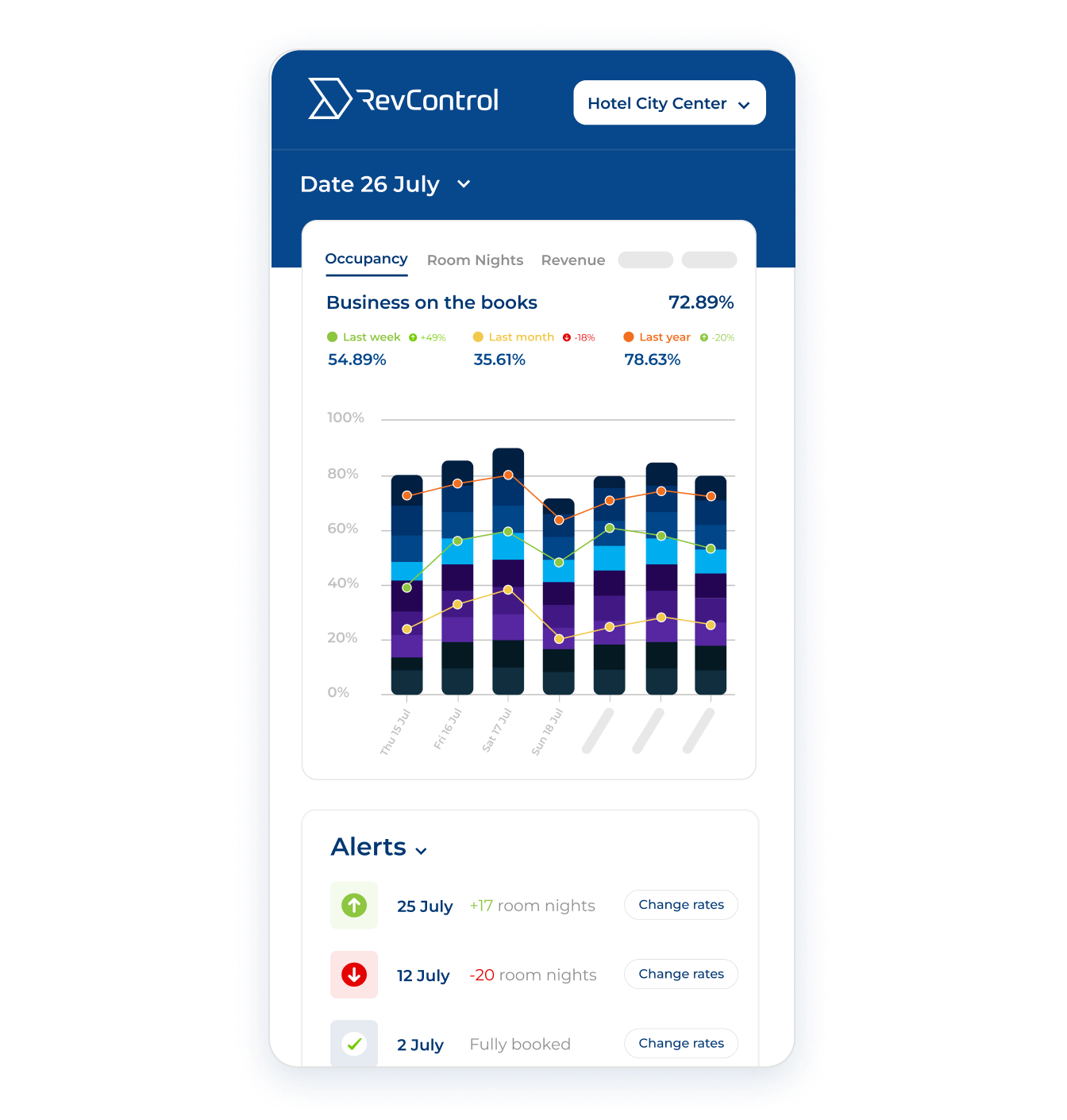 Business on the books
Reservation data from your Property Management System is synchronised with RevControl and is used in various reports. Your business on the books can easily be compared with your performance last year to benchmark your current performance.
The business on the books report can be adjusted to your preferences. Choose what data you want to use and save the settings for next time. Different pre-sets make it possible to easily switch between different time frames.
Compare Business on the books with historical data
Keep track of your performance and benchmark your data with previous years. Our reporting function makes this quick and easy. Within one report you can compare current BOB with historical data to get an insight in your current booking pace. Simply choose which dates you want to compare or use one of the presets to adjust the report. Look at individual days or monthly totals with just the click of a button.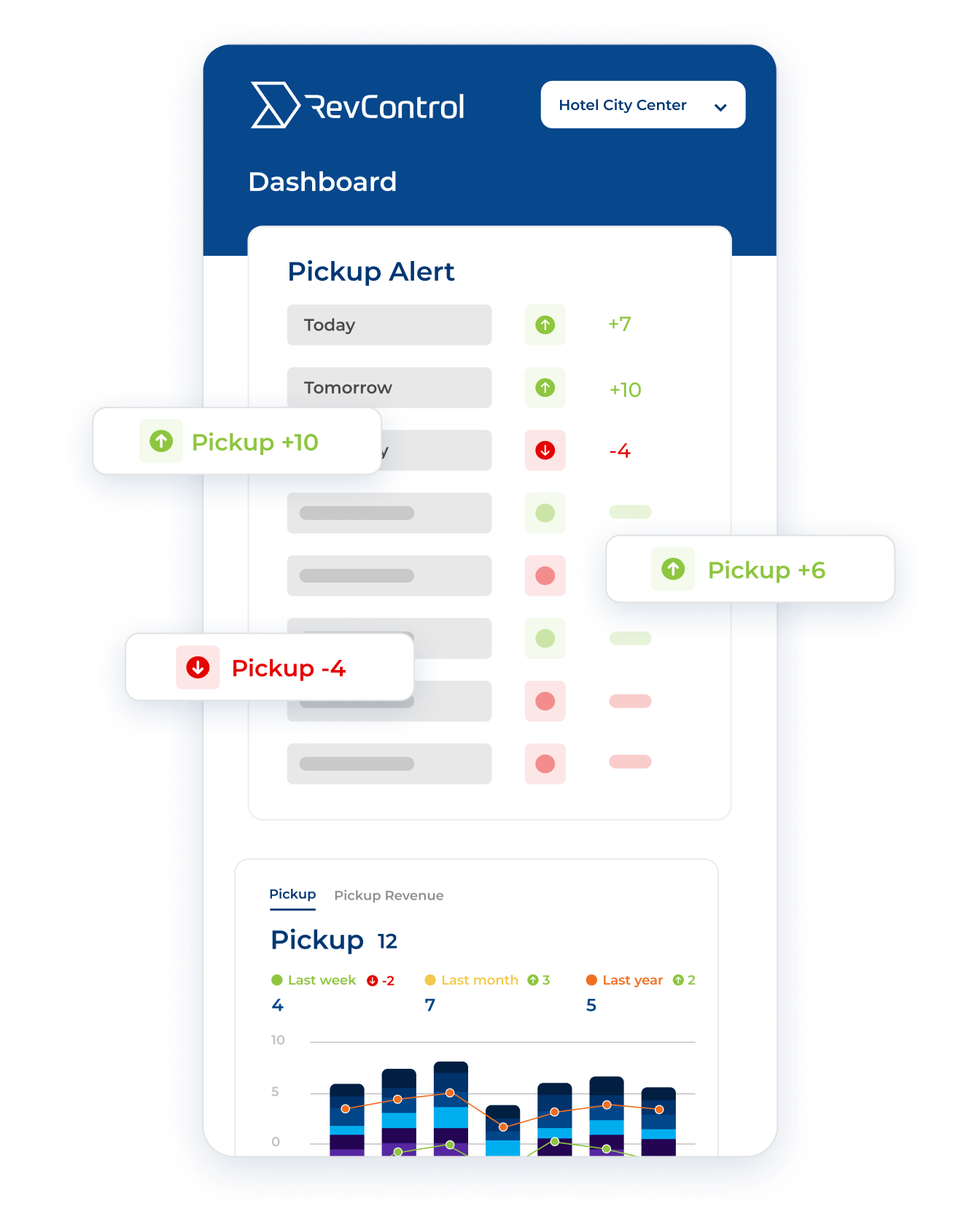 Pick-up Alerts
RevControl immediately notifies you of unexpected large pickup in the next 365 days. You will never miss an opportunity to raise your rates. Receive input for optimising your strategy and increase your RevPAR significantly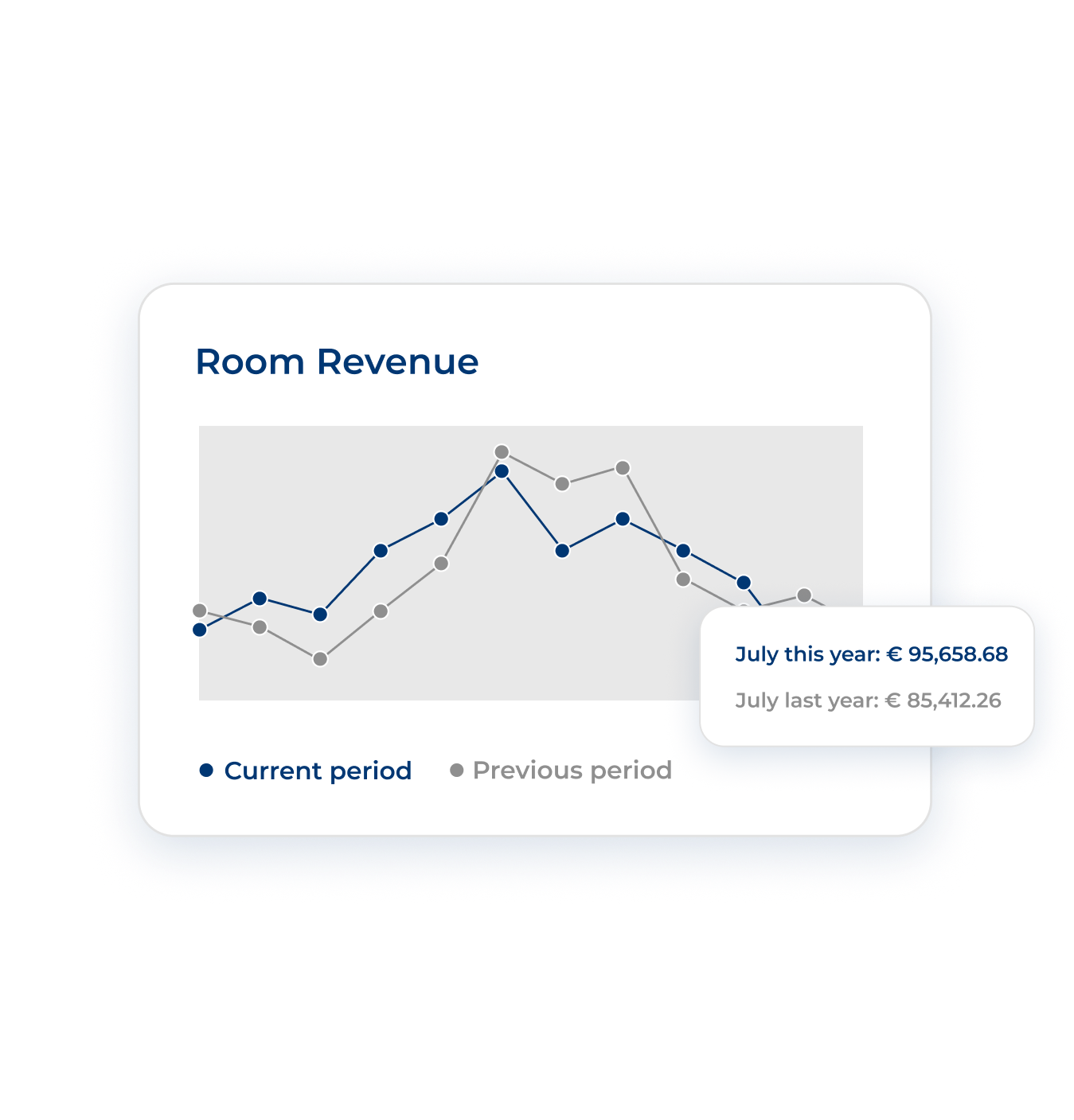 Trend Graphs
Within RevControl you can find visual representation of data that is easy to read and use. Compare your ADR with the 12 month rolling trend, or get insight in your financial year to date. All trend graphs can easily be adapted by adjusting the periods you want to see in the menu.
FAQ
Does RevControl connect to my PMS or Channel Manager?
A list of our existing integrations is available on the integrations page.
Do you not see your PMS or Channel Manager in the list? Reach out to us!
Is historical data saved and retreived from my pms?
Depending on whether the data is available in the PMS, we collect at least one year of historical data.
Given the unreliability of data from the years 2020 and 2021, we now collect at least 2 to even 3 years of historical data at the initial import.
Can I receive pick-up alert notifications?
RevControl automatically sends a pick-up report by mail every day. 
Within this report you find all the important pick-up for your hotel.
How often is my Business on the Books data imported to RevControl?
Depending on the integration with the Property Management System, the Business on the Books data is retrieved between once per day and 6 times every hour.