ITB Berlin 2023
The ITB fair is one of the largest travel and tourism trade shows in the world, with over 10,000 exhibitors and 160,000 visitors from 180 countries. This year, the fair took place in Berlin from March 7th to March 9th, and it was the perfect platform for RevControl to showcase our latest innovations.
With 2 fresh new team members, we drove to Berlin to exhibit at the fair. Even one of our developers joined so he could answer technical questions or adjust the preview of the system. We introduced our renewed and improved dashboard, which received a lot of positive feedback from attendees and industry experts.
The renewed dashboard was designed to provide an even more intuitive and user-friendly interface for revenue managers. It offers real-time data and analytics, allowing users to make informed decisions more quickly and easily.
At the fair, our team of experts provided live demos of the new dashboard, showcasing its features and capabilities. We also answered questions from attendees, providing insights into the system's functionality and benefits. The response was overwhelmingly positive, with many attendees expressing interest in learning more about RevControl's software solution.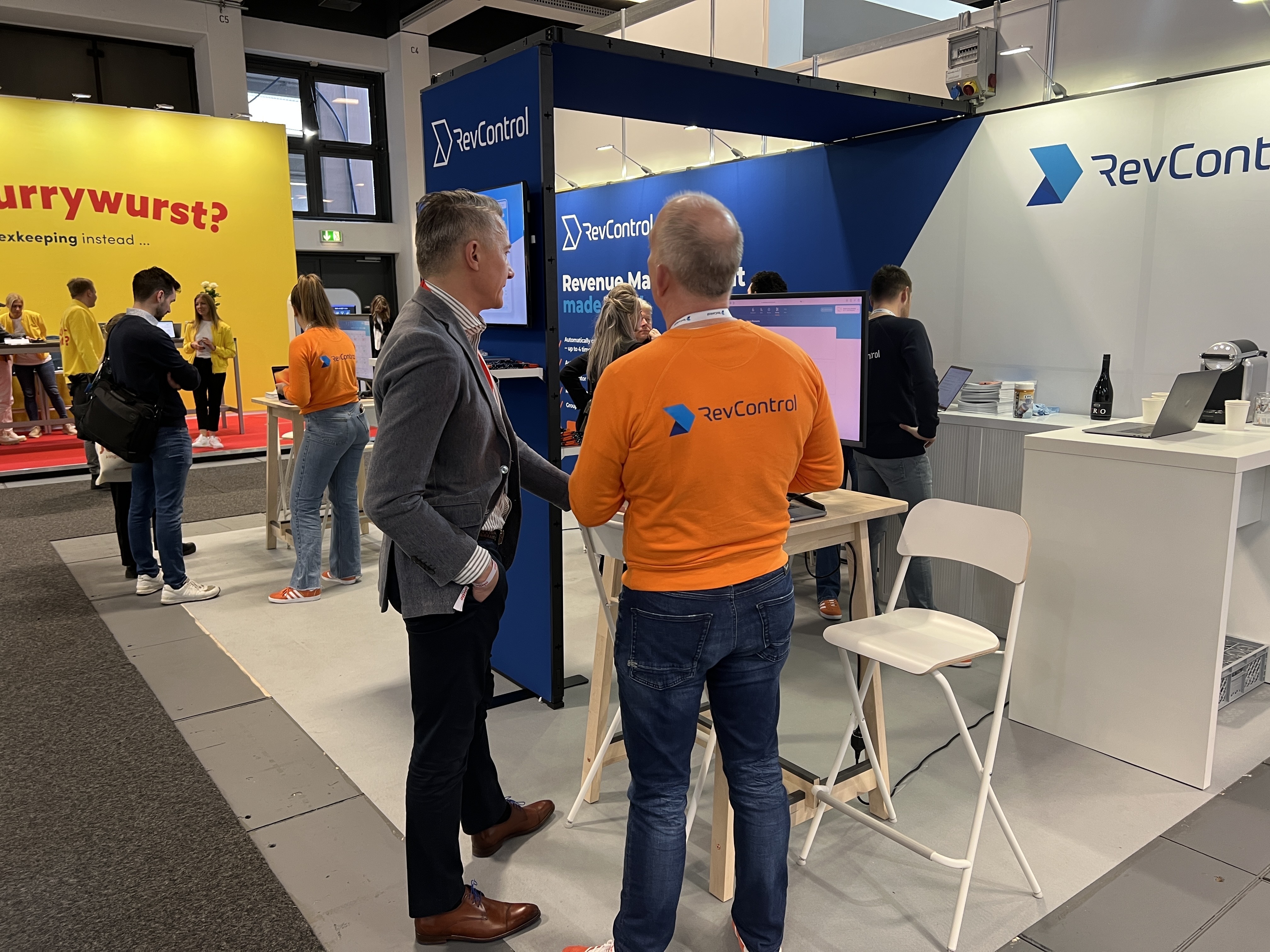 Our successful attendance at the ITB fair is a testament to our commitment to innovation and customer satisfaction. By continuously improving RevControl, we are helping hospitality businesses optimize their revenue management strategies and achieve greater success.
In conclusion, RevControl's renewed dashboard was a hit at the ITB fair, and we received a lot of attention from industry experts and potential clients. We will definitely be back again next year!