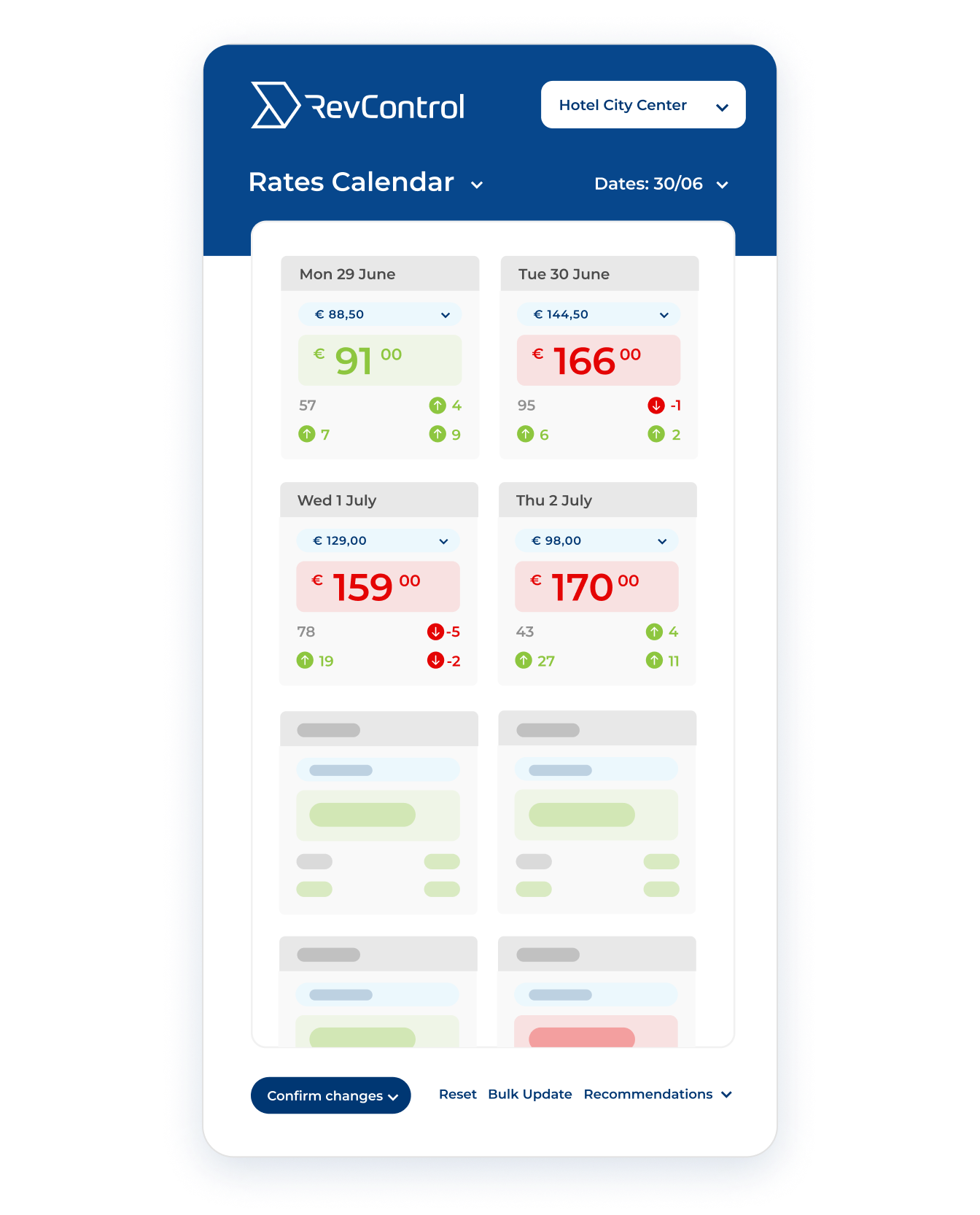 Rates are sent to your PMS or Channel Manager for onward distribution.
Manually accept our rate recommendations, or switch to automatic or hybrid mode. Everything is possible, you are in control!
New rate recommendations are available for 365 days in advance and calculated up to 4 times per hour.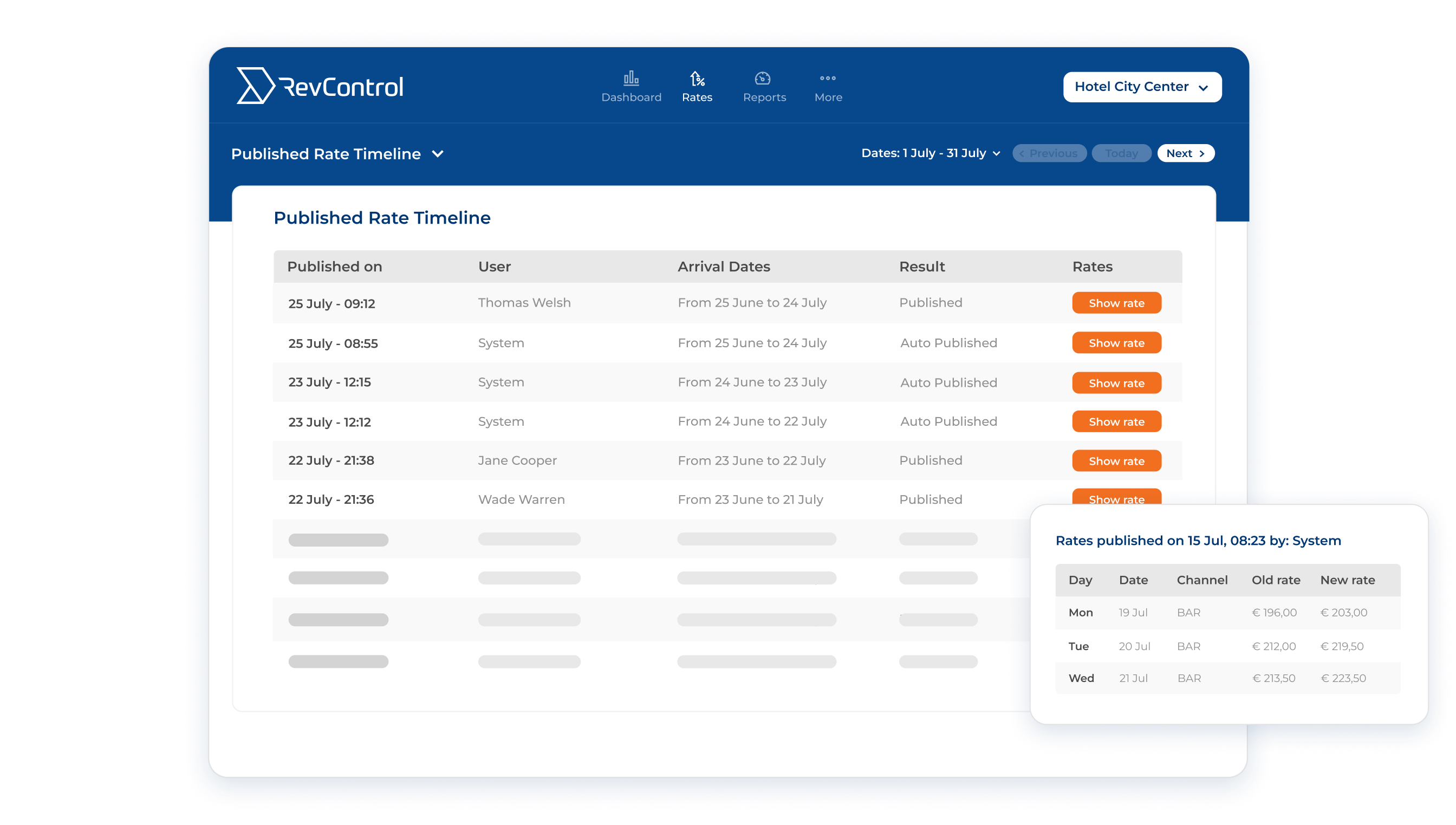 Switch between manual, automatic and hybrid
Choose how you want to be in control! Implement our rate recommendations manually, or switch to automatic and have your rates updated whenever a new rate recommendation is available. Or choose our unique hybrid mode. Manage rates manually for the next 15 days and let the system update automatically for the remaining 350 days of the year.
Out of office mode
Are you taking a break? Let RevControl take over your revenue management using the "out of office" mode. The system will automatically push rate recommendations when you are not there. By using the out of office mode, your hotel will never miss revenue again.
Grow you revenue automatically
Automatic mode makes it possible to automatically push the rates recommended by our system to your Property Management System or Channel Manager. Never miss revenue opportunities again. The system adjusts your rates using an algorithm that is adapted to your rate strategy. Rates can be automatically exported up to 365 days in advance and 4 times every hour.
Best of both worlds using hybrid mode
We can imagine your time is valuable, but you still want to actively manage your rates. Hybrid mode allows you to manually take control of rates in the near future, while we automatically update rates for the rest of the year so that you are always priced accordingly.
FAQ
How long does it take before RevControl can calculate rates?
Calculating rate recommendations can be done immediately for a new hotel.
As soon as data is built up, the expected occupancy rates will automatically become more accurate.
From the beginning, a correct price recommendation can be made based on competitor rates.
How frequent does RevControl update my rates?
Rates are updated every 15 minutes based on various factors.
This way the hotel never misses an opportunity to be priced correctly in the market.
How can I keep track of automatically changed rates
Whenever RevControl makes changes to your rates you will be notified by e-mail automatically.
This way you can stay in control and aware of your rate changes.
Do you have an integration to my PMS or Channel Manager
A list of our existing integrations is available on the integrations page.
Do you not see your PMS or Channel Manager in the list yet? Reach out to us!