Independent Hotel Show Amsterdam 2022
The Independent Hotel Show is considered the premier corporate event for luxury and boutique hotels. This fair has been bringing together independent hoteliers and industry professionals for years. Not only hotel tech companies such as RevControl, but also providers of, among other things, design and furnishing, leisure and wellness, and hotel products are present as exhibitors.
After a fun and successful fair in London at the end of last year, we were really looking forward to the edition in Amsterdam. A hospitality fair in our home country, after 2 difficult years. We were all set!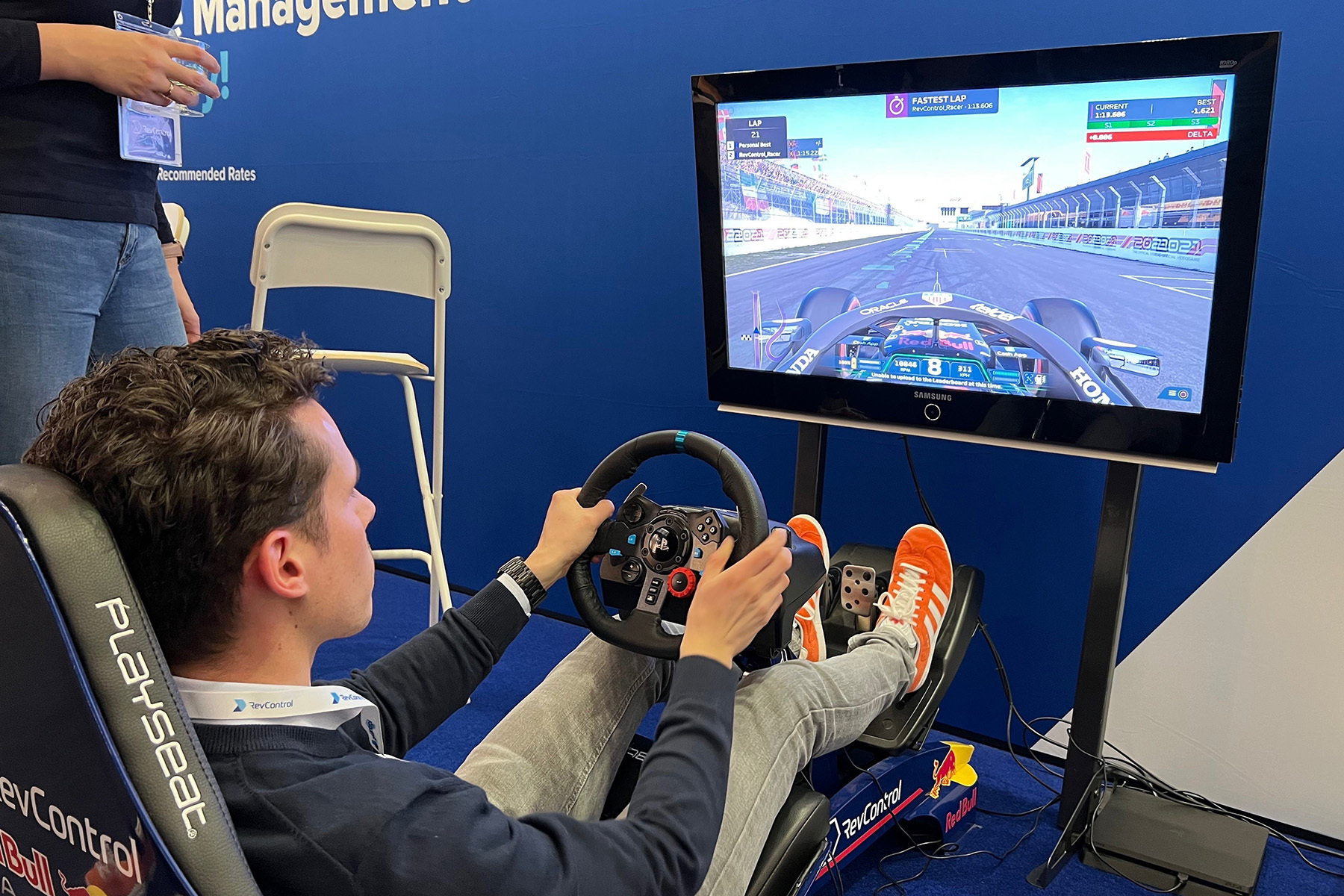 How great was that! We had a nice, spacious booth to invite visitors and where we challenged people to beat our Robin on the Zandvoort circuit in our RevRace. The daily top 3 could win cool prizes, such as free installation costs when starting RevControl. There were plenty of people who dared to take up the challenge, so we were able to give away our prizes to the deserved winners!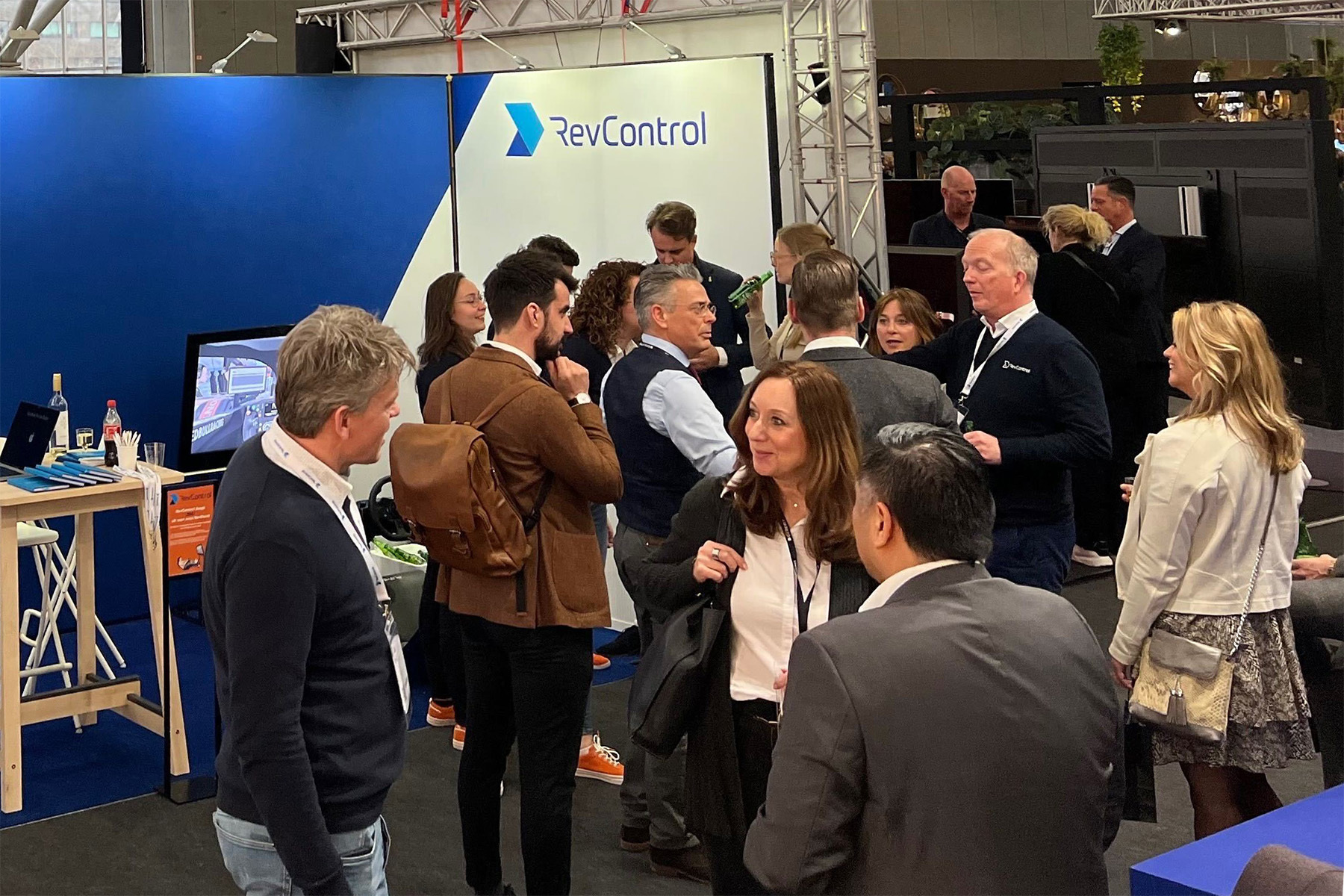 The fair was a great success for us! We showed ourselves, we saw existing customers in person for the first time (instead of video calling), we were able to shake hands with partners again and we got to know prospects.
It was also very good to undertake another activity as a team, to strengthen the mutual bond. Especially now that the team is growing like this.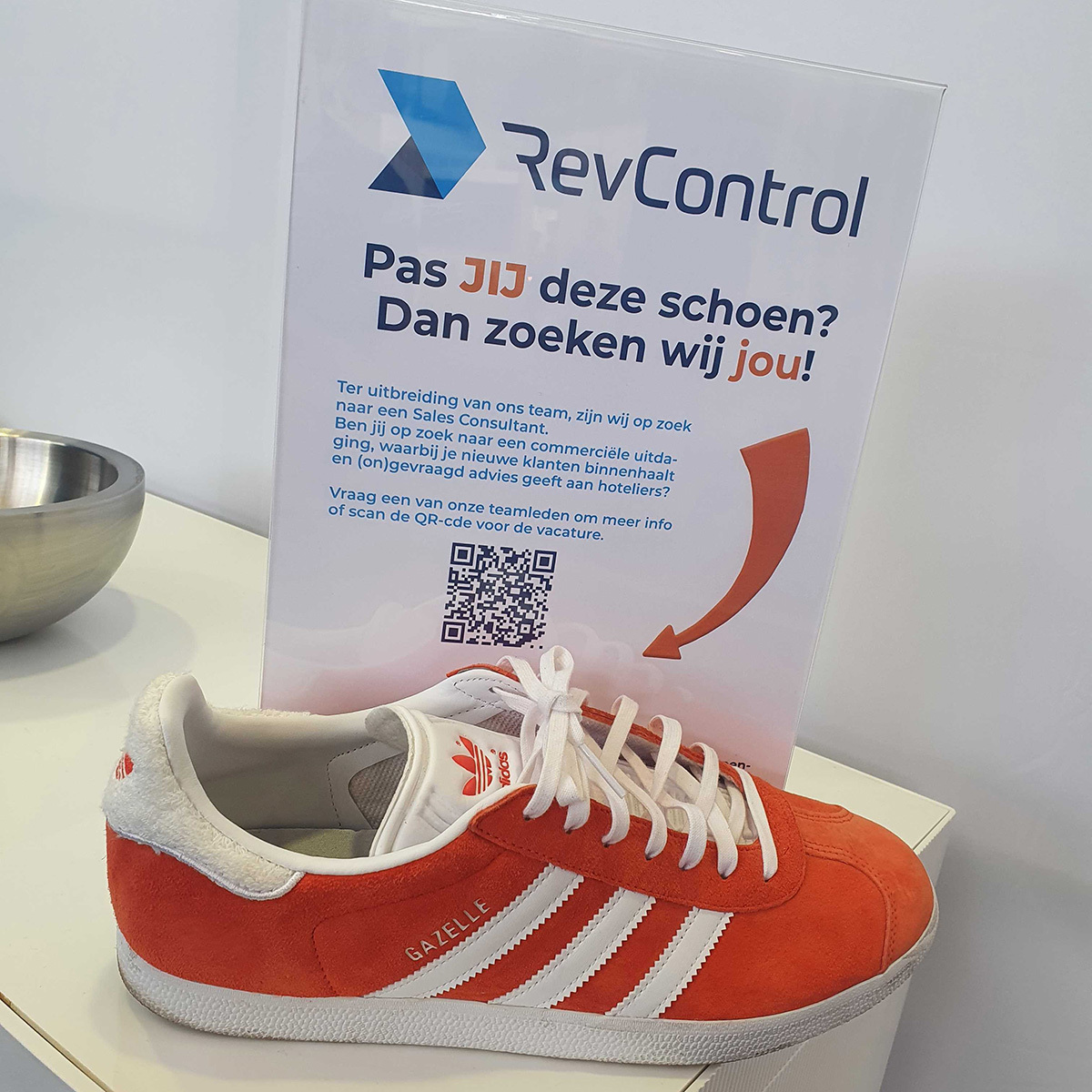 Speaking of a growing team: our empty orange sneaker stood out well on the booth. Just like in the fairy tale of Cinderella, we are looking for someone who fits the shoe for our open vacancy of Sales Consultant. Do you know who could fit the shoe? Let us know. So that he/she can have fun at our booth during the next event!