Revenue Management made easy
The Dutch revenue management system, built by hospitality experts
Revenue Management Software for hotels, hostels and holiday parks. We are leading innovators in automated and data-driven Revenue Optimization. Don't trust us, trust our results.
0.0

% Average Revenue Growth
€

0

mln Annual revenue managed

0

PMS integrations
Product feature
Extensive analytical reports and graphs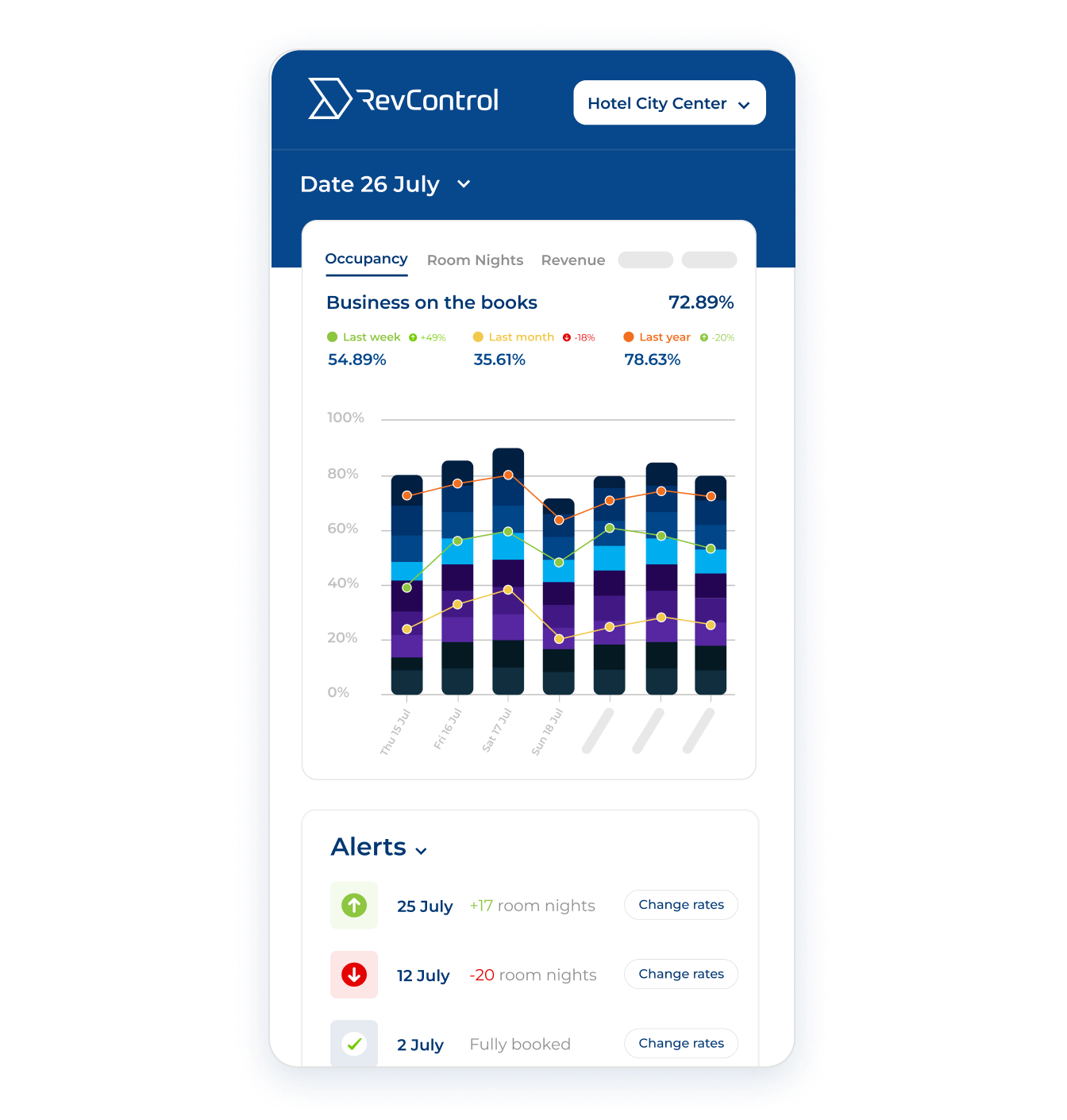 Business on the Books
No revenue management without your BOB. We use a direct connection with your PMS so you can see and manage your data within RevControl. Easily compare your data with historical results and your budget.
Pickup Alerts
Get notified when there is unexpected high pickup in the future so you never miss an opportunity to increase your rates.
Same time last year comparisons
Compare your current performance with historical data in one quick and easy to read overview.  RevControl makes it easy to compare your data with historical results and your budget.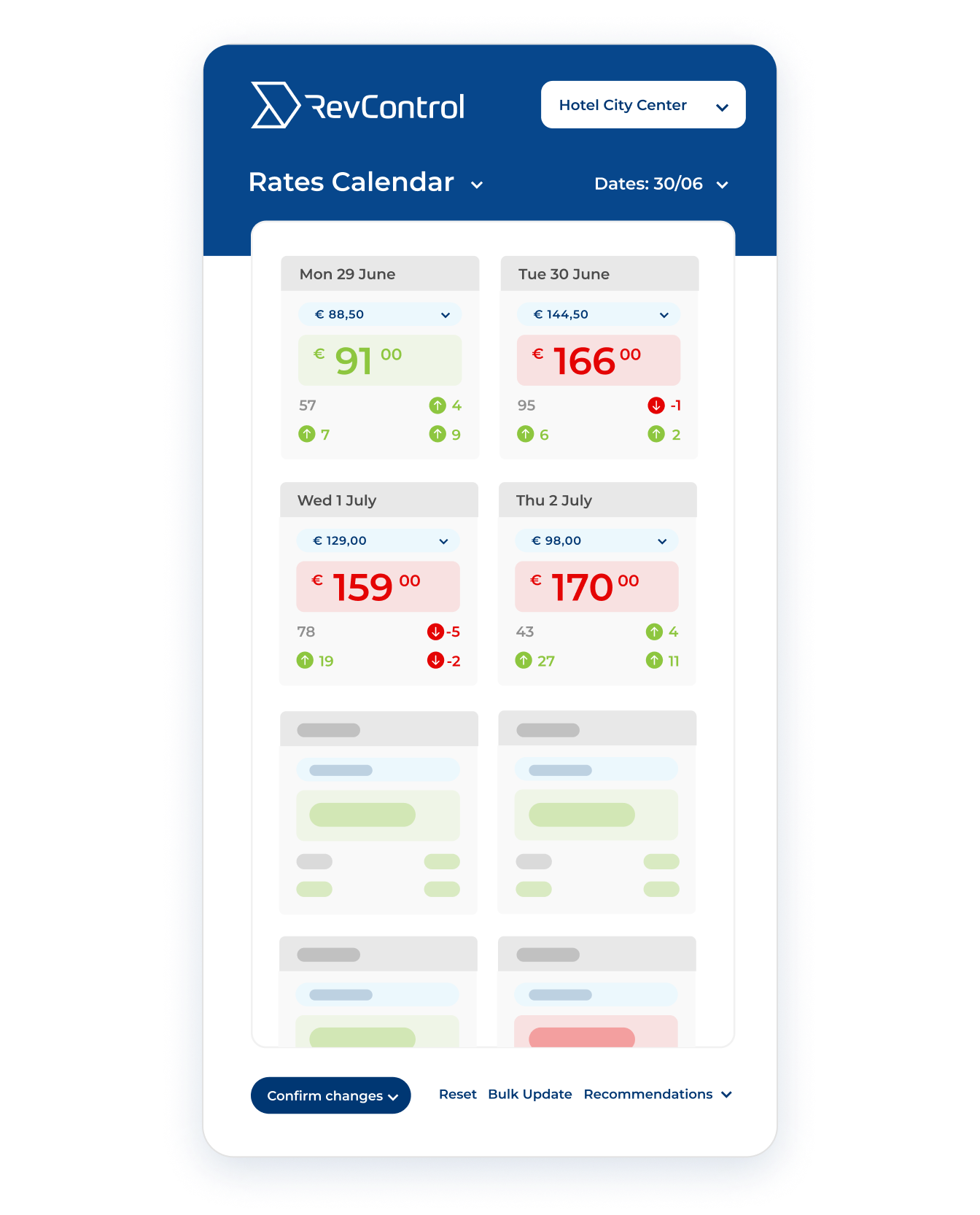 AutoPublish
Rates are sent to your PMS or Channel Manager for onward distribution.
Manually accept our rate recommendations, or switch to automatic or hybrid mode. Everything is possible, you are in control!
New rate recommendations are available for 365 days in advance and calculated up to 4 times per hour.
Product features
Revenue Management Software built to increase your revenue
Integrations
We like to connect with your favorite Hotel Management Systems
Blog
Learn about our product and culture