Meet RevControl's newest member, Jasper!
Let's introduce RevControl's newest graduation intern Jasper van Litsenburg. Jasper is a 23 years old International Hospitality Management student in Leeuwarden, The Netherlands. Jasper is a big fan of winter sports, Snowboarding in particular! Therefore, winter is by far his favorite season of the year! Luckily, winter sports are a favorite throughout the office of RevControl! During his research Jasper will focus on the potential relationship between review score and willingness to pay.
How did Jasper become aware of RevControl?
Jasper is currently studying at the at the NHL/Stenden in Leeuwarden, The Netherlands. "I learned about RevControl during my minor in Strategic Revenue Management at Stenden South Africa. As part of the curriculum, we had to create a presentation about Revenue Management Systems, and I had a focus on RevControl".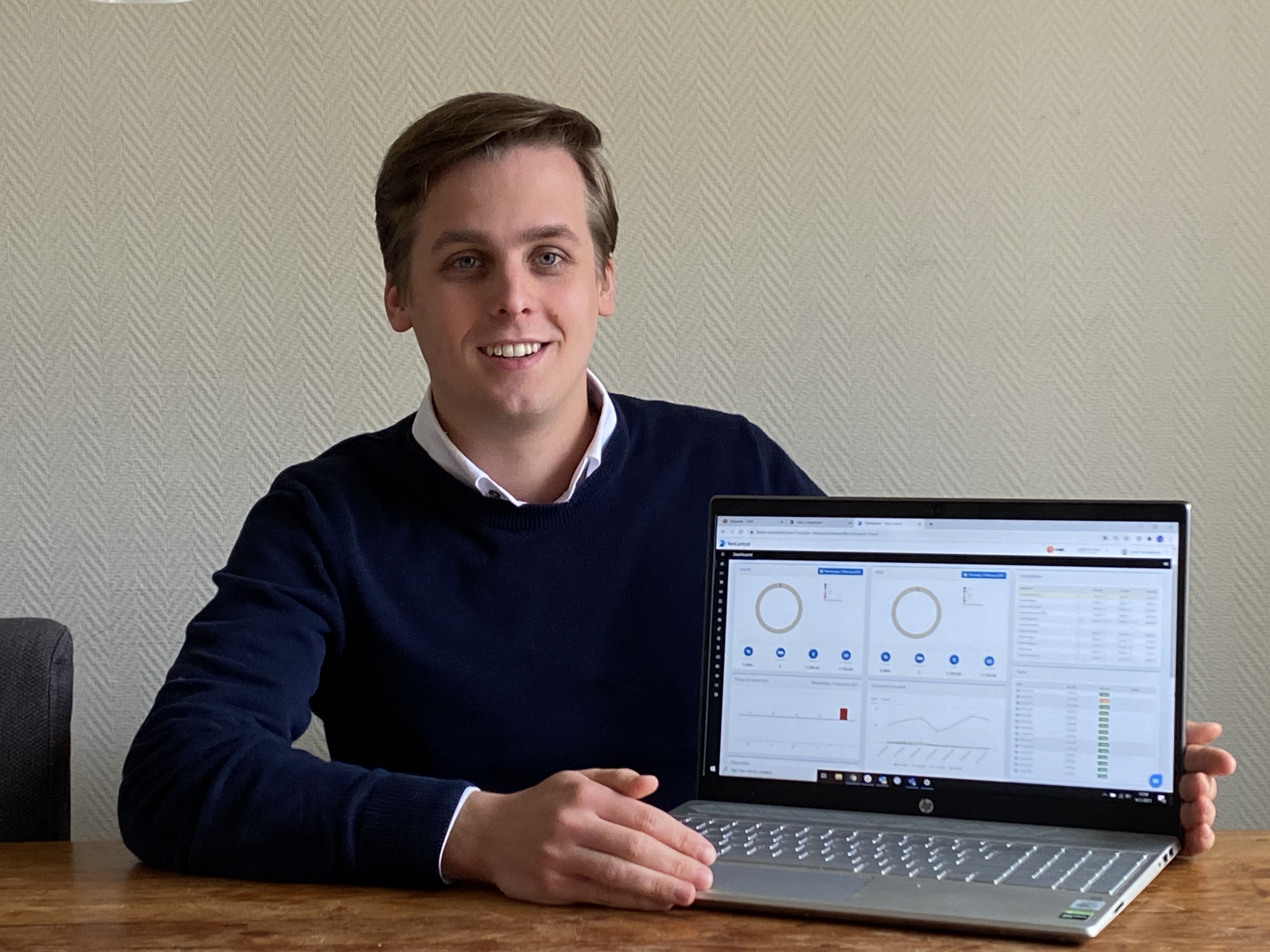 Jasper became inspired by the system and took matters into his own hands and applied for an internship at RevControl, the first ever student from Stenden! "Seeing how accessible and easy to read data becomes with the Dashboard of RevControl, made me wonder why hotels I previously worked for did not implement such a tool in their daily routine. This made apply for an internship at RevControl".
Research angle
Jasper is going to explore all the factors of the Revenue Management System and how our clients use the system in their day-to-day operations. Furthermore, his research objective is to find out if the relation between review score and willingness to pay a certain room rate can be proven. "I can imagine that guests do their research about hotels prior to their stay, but how big is the influence of a bad or a good review score in their decision-making process. Furthermore, it would be interesting to see if for example hygiene, due to the current pandemic has a greater impact on the willingness to pay ratio".
One month down the road
Jasper kick-off at RevControl and his contact with the clients is mostly virtual "Of course I hoped to start my internship at RevControl in better times. What I will miss the most are the conventions, such as ITB Berlin. This is not easy to replicate in an online environment. But the upside from this is that I can learn a lot from reading all the correspondence among the employees".
The virtual meetings make it possible for Jasper to join every team meeting and onboarding processes with the clients from home, to make sure he will absorb all the available information. Before you know it, Jasper will be the one you speak with in regard to support.  "I hope my research can add valuable information to improve the performance of RevControl even more".
​​