(De Nederlandse versie van deze blog is te vinden onderaan deze pagina)
More succes with dynamic pricing through a strong brand and concept
This article has been written by Geert Buskes (Owner and strategist of digital marketing agency Effecty.nl) and Robin Sleegers (Consultant at RevControl, the Dutch Revenue Management System).
In this article, we will look at the benefits of a strong brand and concept combined with dynamic pricing.
 
Scarcity
The most important component of dynamic pricing is scarcity. Scarcity is an important marketing principle. Dynamic pricing adjusts the price relative to the supply and demand at that moment. The lower the supply and the higher the demand, the higher the price you can ask for your room or accommodation. With RevControl, dynamic pricing happens fully automatic, so you can always take maximum advantage of these dynamics. A strong brand or concept influences the balance between supply and demand in several ways:
 
A strong concept often appeals to a more specific target audience
Strong concepts dare to choose. Who is my target audience? And does my concept and marketing appeal to them perfectly? Appealing to a specific target group with a perfectly fitting story automatically ensures that another group of people will not recognize themselves in the concept, which creates scarcity within the right target group.
 
A strong brand already shows what is unique well before the visit
Many hotels or holiday parks do not take the orientation phase enough into account in their marketing mix. This is the phase in which the guest compares multiple accommodations and looks for the differences to make a well-considered choice.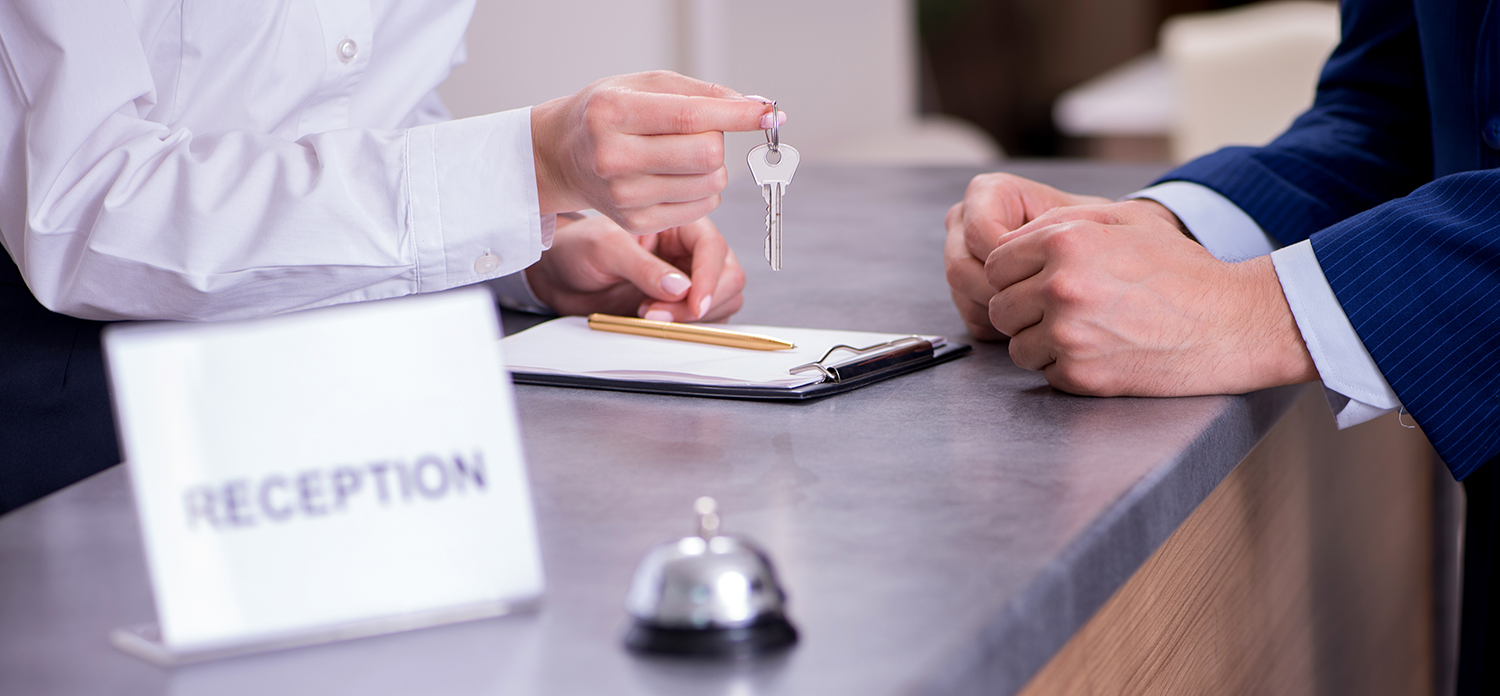 Nowadays, potential guests use Google and OTA's to browse for their next destination. Hotels and holiday parks should therefore use those platforms to display themselves to the world. An important factor in this orientation phase is price. Make sure you have the same room rate listed on all the different partner websites, besides your own. With this strategy, the best available rate will be on your own website. This will result in a higher conversion of direct bookings.
 
A strong concept has more loyal guests and a higher return rate
Guests return more often to a concept or brand that completely matches the needs and wishes of that guest. A strong concept, partly due to choosing a target group and the full adaptation of the concept, responds to this feeling with the result that guests return more often and are more loyal. A returning guest also results in a higher net profit. A returning guest is familiar with your hotel and will therefore book the best available rate, directly! This results in a lower cost per booking. It is therefore very important to be consistent in your pricing parity on the different websites.
 
Strong concepts often have a higher rating
A strong concept that knows exactly how to appeal to the target group is often rewarded with a higher rating and/or positive review by guests. A higher review score could give you the benefit over a (direct) competitor and therefore strengthen the market position of the hotel. A stronger position in the market allows hotels to set out a different pricing strategy. The relation between review score and room rates is often a very important factor for guests.

Strong brands are more likely to be booked and thus are fully booked faster
Guests are afraid that, if they are late with booking, they will miss out on that beautiful hotel or room that fits their vacation needs so perfectly. Therefore, these hotels are booked earlier and are fully booked faster. With RevControl you can set an occupancy-based price structure, which allows hotels to set the correct rate at any time. RevControl will calculate the forecasted occupancy per arrival date and set the ideal rate accordingly.
This whole effect results in scarcity occurring earlier in the booking season. As a result, you will benefit from higher dynamic prices for a longer period.
Obligation-free brand scan
Effecty
Do you also want to take maximum advantage of dynamic pricing? Then it is possible to have Effecty perform a brand and concept scan without any obligations. This scan will quickly identify opportunities for a stronger concept and brand. We will give you practical tips and tools to start building a stronger brand.
 
RevControl
RevControl, the Dutch cloud-based Revenue Management Software provides hoteliers a platform to track their performance and automate their pricing strategy.
RevControl is built by hoteliers and software experts who've been in the business for over 20 years. The result? A system that is complete, intuitive, and easily integrates with other systems. You can focus on optimizing revenue, and most importantly: creating a fantastic guest experience!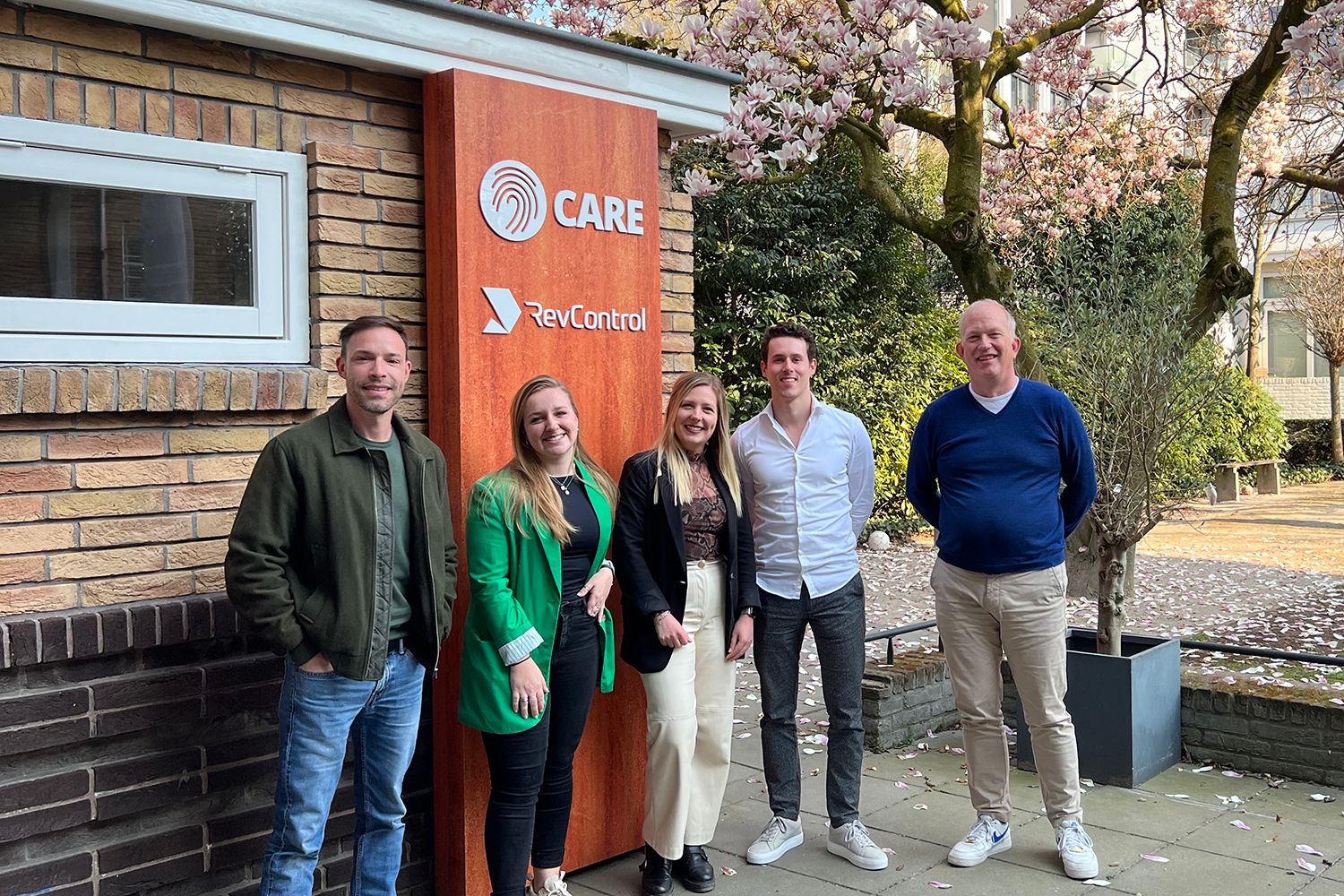 From left to right: Jan Knaepen, Veerle Vrenken, Lieke Bodelier (all from Effecty.nl), Robin Sleegers and Edwin Leenheer (both from RevControl)
---
Meer succes met dynamisch prijzen door een sterk merk en concept
Dit artikel is geschreven door Geert Buskes (Eigenaar en strateeg bij digital marketingbureau Effecty.nl) en Robin Sleegers (Consultant bij RevControl, hét Nederlandse Revenue Managementsysteem).
In dit artikel gaan we kijken naar de voordelen van een sterk merk en concept gecombineerd met dynamic pricing.
 
Schaarste
Het meest belangrijke onderdeel van dynamisch prijzen is schaarste. Schaarste is een belangrijk marketingprincipe. Dynamisch prijzen verandert de prijs op het moment dat vraag en het aanbod wijzigen. Hoe meer vraag en minder aanbod er is, hoe meer geld je kan vragen voor je kamer of accommodatie. Met RevControl verloopt dynamisch prijzen volledig geautomatiseerd waardoor je altijd maximaal voordeel uit deze marktwerking kan halen. Een sterk merk of concept beïnvloedt de balans tussen vraag en aanbod op diverse manieren:
 
Vaak spreekt een sterk concept een specifieke doelgroep beter aan
Sterkere concepten dagen je uit om te kiezen. Wie is mijn doelgroep? En sluit mijn concept en marketing naadloos aan bij wat deze doelgroep zoekt? Het aanspreken van een specifieke doelgroep met een perfect passend verhaal zorgt er vanzelf voor dat andere mensen zichzelf niet herkennen in dit concept. Hierdoor creëer je vanzelf schaarste binnen de specifieke doelgroep.
 
Een sterk merk communiceert wat uniek is, lang voordat de gast verblijft
Vele hotels en vakantieparken nemen de oriëntatiefase niet genoeg mee in de marketing mix. In deze fase vergelijken gasten meerdere accommodaties en kijken ze naar onderlinge verschillen om een weloverwogen keuze te maken.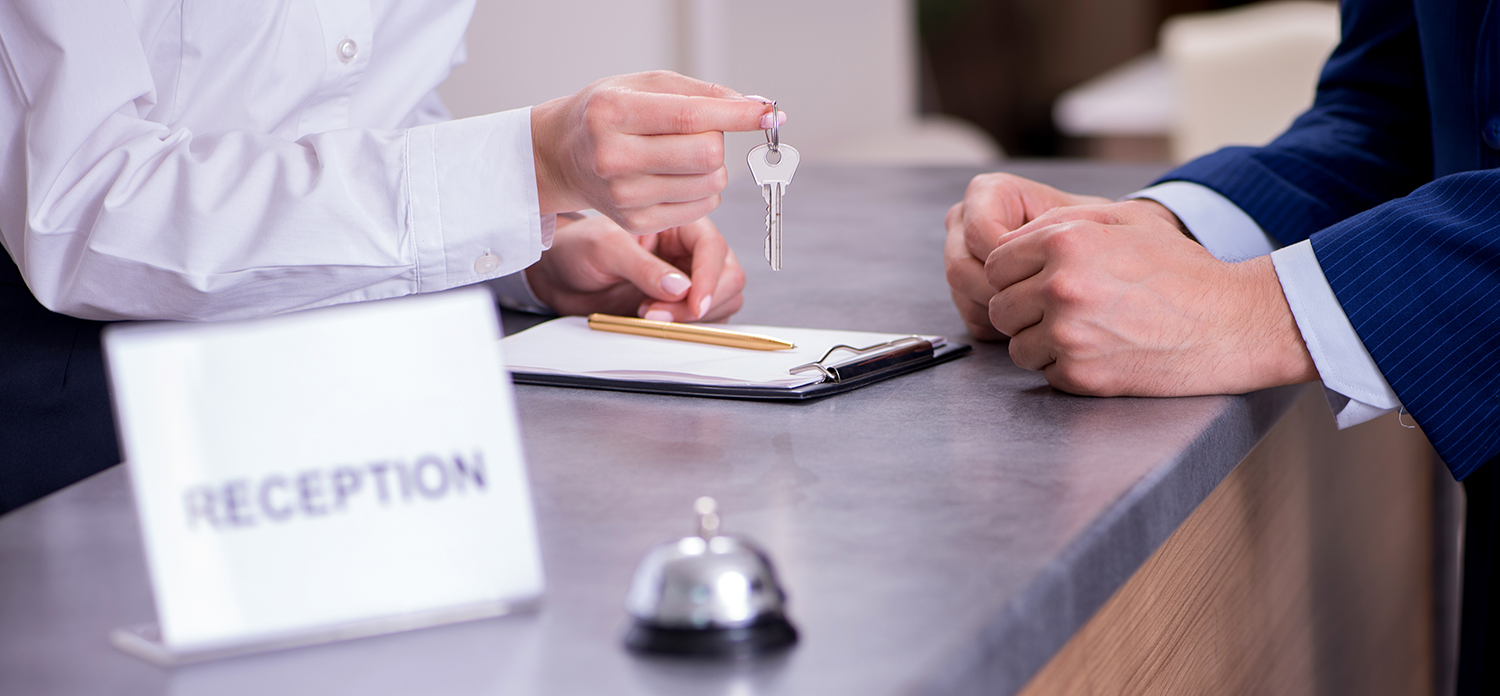 Tegenwoordig gebruiken potentiële gasten Google en OTA's (Online Travel Agencies) om te zoeken naar hun volgende bestemming. Daarom zouden hotels en vakantieparken deze platformen moeten gebruiken om zichzelf te presenteren aan de wereld. Een belangrijke factor in deze oriëntatiefase is de prijs. Zorg ervoor dat dezelfde kamerprijs op iedere partnerwebsite vermeld staat, behalve op je eigen website. Met deze strategie zullen de meest aantrekkelijke prijzen beschikbaar zijn op je eigen website. Dit zal leiden tot meer directe boekingen.
 
Een sterk concept krijgt meer loyale gasten die vaker zullen terugkeren
Gasten keren vaker terug naar een concept of merk dat volledig aansluit bij hun behoeften en wensen. Deels door het kiezen van de juiste doelgroep en het hieraan naadloos aansluiten van het concept, keren gasten vaker terug en zijn ze loyaler. Een terugkerende gast resulteert ook in een hogere nettowinst. Een terugkerende gast is bekend met je hotel en zal daarom direct boeken voor de beste prijs! Dit resulteert in lagere kosten per boeking. Het is daarom belangrijk om je kamers en accommodaties consistent te prijzen op diverse websites.
 
Sterke concepten hebben vaak een hogere beoordeling
Een sterk concept dat precies goed aansluit bij de doelgroep wordt vaak beloond met een hogere beoordeling en/of positieve reviews door gasten. Een hogere reviewscore kan je een voordeel geven ten opzichte van een (directe) concurrent waardoor de marktpositie van het hotel versterkt wordt. Een sterkere positie in de markt stelt hotels in staat om een andere prijsstrategie in te zetten. De verhouding tussen beoordelingsscores en kamerprijzen is vaak een zeer belangrijke factor voor gasten.

Sterkere merken worden vaker geboekt en zijn daarom sneller volgeboekt
Wanneer gasten aan de late kant boeken zijn ze bang dat ze te laat zijn om dat prachtige hotel of die kamer die perfect bij hun vakantiebehoeften past missen. Daarom worden deze hotels eerder geboekt en zijn ze sneller volgeboekt. Met RevControl kun je een op bezettingsgraad gebaseerde prijsstructuur hanteren, waarmee hotels de juiste prijs op het juiste moment kunnen vragen. RevControl zal de voorspelde bezetting per aankomstdatum berekenen en de daarbij passende prijs plaatsen.
Het opeenstapelende effect veroorzaakt schaarste vroeg in het boekingsseizoen. Onder aan de streep zal jij gedurende een langere periode voordeel hebben van hogere dynamische prijzen.
Gratis en vrijblijvende merkscan
Effecty
Wil jij ook het meeste uit dynamisch prijzen halen? In dat geval kan Effecty een merk- en conceptscan uitvoeren zonder dat je ergens aan vast zit. Deze scan zal snel kansen voor een sterker concept en merk ontdekken. We zullen je praktische tips en tools meegeven om een begin te maken aan een sterker merk.
 
RevControl
RevControl, dé Nederlandse Cloud-based Revenue Managementsysteemsoftware biedt hoteliers een platform aan om hun prestaties te volgen en de prijsstrategie te automatiseren. RevControl is gebouwd door hoteliers en software-experts welke al meer dan 20 jaar actief zijn in de branche. Het resultaat? Een compleet, intuïtief systeem dat gemakkelijk integreert met andere systemen. Je kan focussen op het optimaliseren van omzet, en het belangrijkste van al: het creëren van een fantastische gastervaring!