Revenue Management Services
RevControl is offering Revenue Management as a Service! We take care of optimising your revenue with RevControl, while you focus on what matters most: your guests!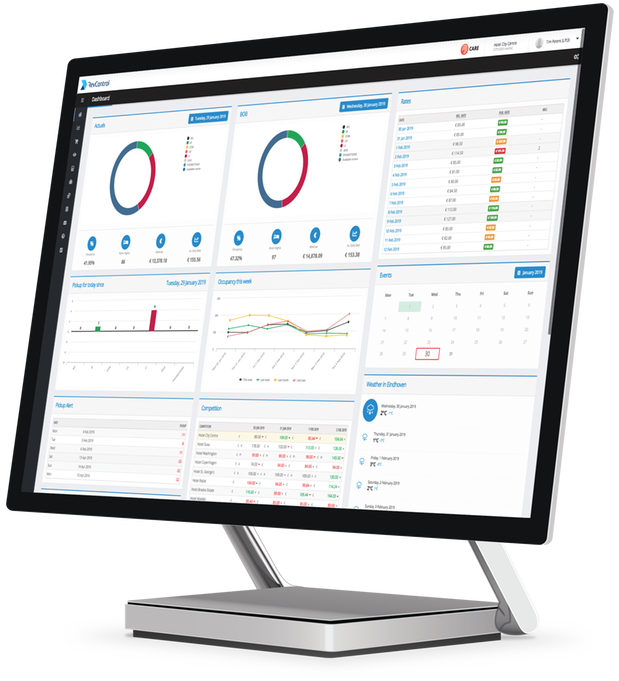 Interested in RevControl's Revenue Management Services?
Being a hospitality expert, you know the impact of dynamic pricing when it comes to increasing your hotel's revenue. You must actively manage your daily rates if you want to successfully optimise your occupancy and RevPar. This means investing time in Revenue Management. Since you are working within the hospitality industry, your time is particularly limited...

That is why RevControl introduces a brand-new service: Revenue Management as a Service! Allow us to take care of your Revenue Management while you focus on what matters most, your guests. The process is very simple: our specialists will setup RevControl in connection with your PMS and they will manage your pricing. On top of that, we will give your distribution and rate structure a closer look. The service is offered on subscription basis.
Revcontrol BV
Jan Smitzlaan 9
5611 LD Eindhoven, Netherlands
T +31(0) 40 2960502
Interested in learning more? Please let us know!